Germany to procure Israeli Heron TP UAV for the Bundeswehr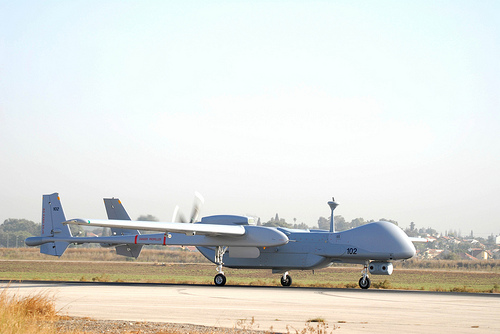 Germany has decided to start the procurement process for Israeli-built Heron TP UAV for its armed forces, the Bundeswehr, defence minister Ursula von der Leyen said Tuesday.
"Our chief of defence has decided that we will go into negotiation with the Israelis with the aim of leasing the Heron TP as a recconaissance drone to protect our soldiers", von der Leyen told reporters in Berlin. "We are talking about an UAV that can be armed. This will be the standard in the future, because this is important for the protection of our soldiers on deployment", she added.
With Tuesday's decision, the German MoD rejected a proposal by U.S. UAV manufacturer General Atomics to procure its Predator unmanned aircraft. weiterlesen