Update – Bundeswehr starts collecting winter gear for NATO's VJTF: Dude, we need your balaclava!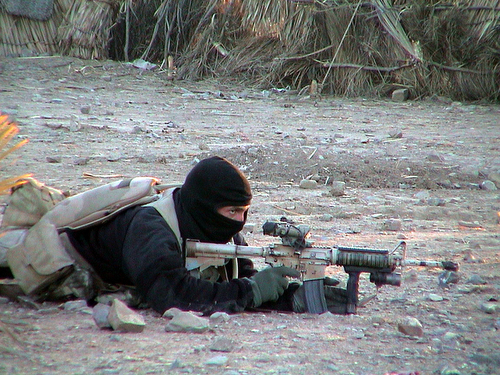 Update: After this story appeared here on Monday, on Tuesday morning I got an official statement from the Ministry of Defence:
Yesterday, decision has been taken to procure the needed 6.400 balaclavas immediately. They will be issued to the soldiers participating in the VJTF in due time. The order you quoted has been rescinded.
The original story:
For 2019, the Bundeswehr is preparing to take over the lead of NATO's spearhead, the Very High Readiness Joint Task Force (VJTF). In October and November, a major exercise dubbed Trident Juncture is planned in Norway – and as it was the case for the interim VJTF in 2015, the German army has to borrow equipment for its VJTF component throughout the armed forces.
However, lack of gear has reached a new level now, highlighted by an order to all services: All soldiers not taking part in Trident Juncture have to return their balaclavas, part of the officially issued winter gear, to collecting points for issue to units deploying to Norway in autumn.
An order for one of the Bundeswehr's services has been obtained by Augen geradeaus!; according to my knowledge the same order has been issued to other branches as well:
Due to the unsatisfactory stock for some pieces of clothing and equipment, the following item can not be issued to soldiers exercising with TRIDENT JUNCTURE 2018 – Certification Exercise for NRF/VJTF:
Head and Face Protection Gear, Article No. ASD 00530
Said exercise is of highest priority for the Bundeswehr. Ambition of the MoD and FüSK I [ministry department directing the armed forces] is to equip all soldiers participating for the winter deployment in Norway according to regulations.
Management of BAINBw [the Bundeswehr procurement office] has identified soldiers who will not be part of TRIDENT JUNCTURE 2018 and thus will have to return their Head and Face Protection Gear to the service stations.
Before that already soldiers had to return their protective vests, obviously there's a shortage as well. However, when the armed forces order soldiers to return an item which, at maximum, can be replaced for 40 Euros each, the new motto Dude, we need your balaclava! does touch a nerve with the troops.
It's not really new, however.  In 2015, the soldiers deploying for the interim VJTF were denied beanies (the simple reason: they were mechanized infantry, not infantry, so not entitled to beanies…). A few weeks ago, the ministry and the army commanders had to conced there are shortfalls in winter equipment. They did not mention that issued balaclavas would have to be returned.
(File picture 2002:  U.S. Navy Seal with balaclava in Afghanistan – U.S. Navy Photo)