Aus der Nerd-Perspektive: "Google Glass for Combat"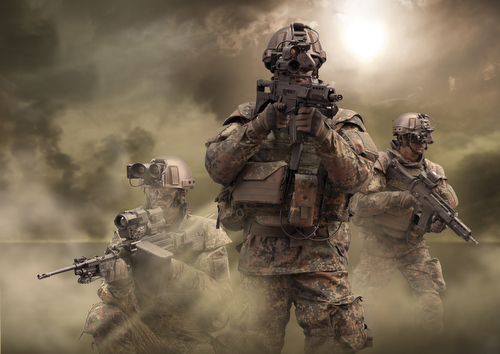 In den einschlägigen – deutschen – Soldatenforen im Internet kommt das neue Infanterist der Zukunft-System, vom Hersteller Rheinmetall unter dem Namen Gladius vermarktet, nicht durchgehend gut weg. Bei allem Lob für Einzelheiten des Systems scheint vor allem der elektronische Rücken und die daran hängende High-Tech-Ausstattung nicht auf Gegenliebe zu stoßen.
Kurzer Blick in die USA: Da gibt es fast schon überschwängliche Begeisterung für Gladius – bei Computer- und IT-Freaks. Das Online-Magazin Slate widmete Gladius vergangene Woche eine Geschichte:
Rheinmetall claims Gladius is the most advanced soldier system of its kind. So far as we know, Seal Team Six may not even have comparable hardware.
The new technology represents a holistic approach to the modern infantry unit and a top-down philosophy in communication, targeting, and personal protection solutions. The most notable feature: the closest thing to a real-life "heads-up display" we've ever seen—like Google Glass for combat.(…)
Rheinmetall even makes these rather cool soldier identification devices so you can tell whether that silhouette on a rooftop is your buddy or a baddie. Every piece of technology is geared toward the rapid exchange of information and shared situational awareness—because on the battlefield, unknown unknowns get you killed.
Tja. Da zeigt sichein tief gehender kultureller Unterschied: Google Glass finden auch deutsche Nerds cool. Gladius vermutlich weniger.
(Grafik: Rheinmetall)